Salewa Ultra Train 18 BP X-Alps 1268-1085
The X-Alps edition of our lightweight, minimalist pack designed for speed hiking and moving fast in the mountains
Salewa Ultra Train 18 BP X-Alps 1268-1085
Minimalist design
Our X-Alps Ultra Train 18 is a lightweight, minimalist pack that pays homage to the gruelling alpine adventure race requiring endurance hiking, mountaineering and paragliding skills. Its 18-litre capacity design is ideal for speed hiking and fast-moving mountain activities.
Dry Back
Its Dry Back Contact carrying system has split foam shoulder straps that mould to your body for a precise fit around the shoulders, yet allow enhanced air circulation for better breathability. Our R&D team have developed new reduced contact surfaces with breathable covering materials. The Twin Compression System ensures a close carry and stabilises the load, while the two-in-one lower compression straps allow you to compress its contents and adapt the carry while on the move.
With a secure pocket for your valuables and reflective prints for increased visibility during early starts and late finishes, and proudly bearing the X-Alps logo. 
LIGHTWEIGHT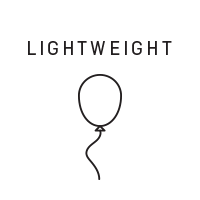 STRONG