Salewa MTN Trainer 22 WS 1233-8700
A comfortable, well-ventilated women's backpack for technical hikes and via ferratas, designed for a close carry with reduced contact and split shoulder straps for increased breathability and twin compression for load control.
Salewa MTN Trainer 22 WS 1233-8700
Made from 100Dx280D nylon twill, the MTN TRAINER 22 is designed for day hikes and via ferratas. Its patent-pending Dry Back Contact carrying system keeps the load close to the body, yet ensures that your back remains dry. It does this by allowing higher perspiration per cm2 than traditional constructions and reducing temperature at the central back by 1.6°C after 15 minutes, thanks to its reduced contact area and 3D air channels. This pack is designed specifically for women and has a shorter back length and narrower shoulder straps and hipbelt, to fit the female anatomy.

For stability and control, our sophisticated Twin Compression System (TCS) includes upper and lower compression for easy volume adjustment, so you can stabilise and centre the load at all times. And the lightweight split shoulder straps give you enhanced arm mobility for freedom of movement and also reduce body contact, promoting greater perspiration comfort and enhanced airflow.

For features, the MTN TRAINER benefits from a rain cover, easy-access side mesh pockets, a daisy chain, pole fixation and a hip belt pocket and more.
LIGHTWEIGHT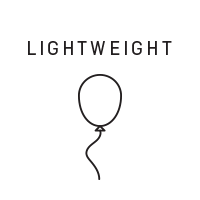 STRONG